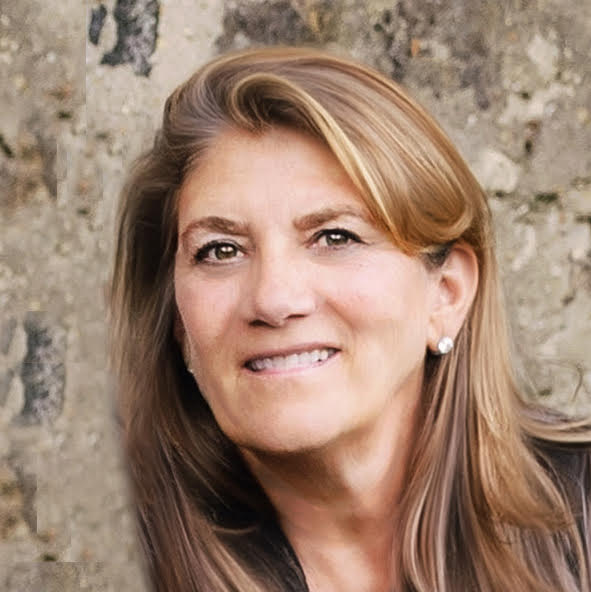 Meet DEBBIE
Born and raised in Upstate NY, Debbie Quigley left New York for North Carolina to start her initial career in nursing at Duke University Medical Center and later went on to attend law school. She moved to Chicago to start her law career as a medical malpractice or civil rights attorney. In 1998 she and her husband relocated to the Main Line (western Philadelphia suburbs) and lived in Gladwyne in a 100-year-old Walter Durham classic Wissahickon stone home which she lovingly restored over several years. In 2015 Debbie decided to build a new construction home with Pohlig Builders on the Ardrossan (The Philadelphia Story) Estate in Villanova.
Pohlig then showed her home as an unofficial model home to several prospective buyers, almost 100% of whom ended up building. Drawing upon her inspiration she created a combination of Hamptons/Adirondack/PA design that captures East Coast living at its finest. Her custom white oak, live-sawn, random-width floor design was copied by many of the aforementioned Ardrossan homeowners.
Based upon the joy of building or designing and the thrill of helping others create their dream home, she was inspired to start her real estate career in 2019. Having bought the first of her 9 homes at the young age of 21, Debbie has a unique understanding of the value of owning a home, as well as the process and nuances of buying, selling, relocating, renovating, building, and even investing. Her unique blend of skills and her network makes her a true asset to her clients. Using her litigation skills, she handles transactions with ease.
Debbie's affiliation with Berkshire Hathaway HomeServices and her large personal network makes almost anything possible. As a certified Luxury Specialist, she enjoys designing and renovating to make something your own or renting back she is an advocate for her clients, keeping their best interests in mind. As a member of Berkshire Hathaway's Fox & Roach, Karen Strid Team, she is part of the top half of 1% of the Berkshire Hathaway network and #7 of all nationwide Medium Teams and #1 in PA Medium Teams last quarter 2022. She is also a member of Berkshire Hathaway Laffey International's BHHS Hamptons Real Estate office. Honest, hard-working, and always positive, Debbie is a true partner for her clients in the process of buying and selling homes and looks forward to helping you in your next real estate transaction. Let her show you the way!